Phoenix 5000 NIR
Pet Food Analyzer
30 Second Analysis for Moisture, Protein, Fat, Fiber, Starch & Ash
The Phoenix 5000 Pet Food Analyzer offers pet food manufacturers fast, at-line and lab analysis to optimize production, minimize costs, improve safety and ensure they meets label requirements.
​​
Control moisture and quality for incoming ingredients

Test raw materials to optimize meal formulation

Improve safety by identifying microingredients

Verify quality of bin bottoms

Monitor moisture and fat in extruders and dryers

Produce a consistent product.

Ensure final product matches label requirements.
​
Only The Phoenix 5000 employs a sample handling system that scans more than 90% of the sample within the sample cup.
​
Other NIR systems only rotate the cup which scans less than 20% of the sample.
​
The Phoenix 5000's advanced sampling system is able to move the sample cup both laterally and rotationally which increases the total area scanned and improves accuracy, repeatability and precision.
Other NIR Instruments' Scan Area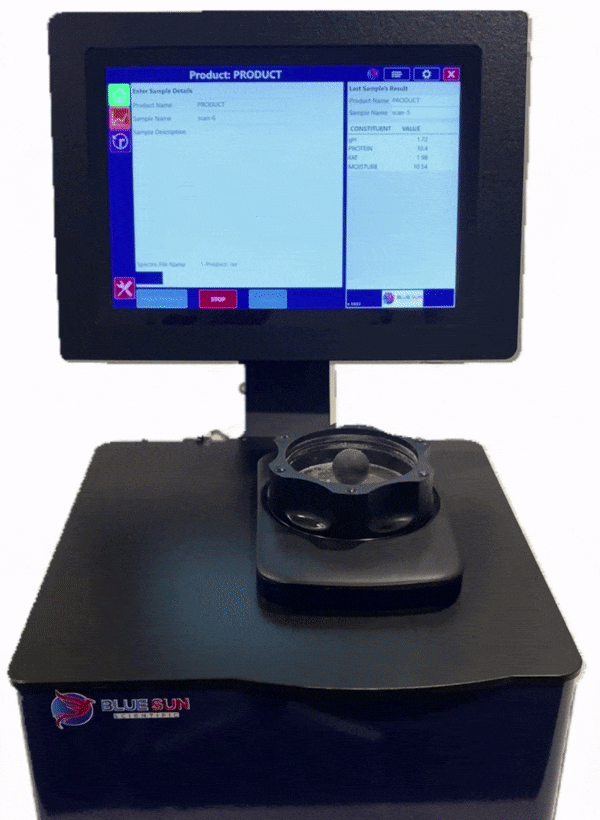 Test that they are within specifications - claims program; Use H value to screen for adulterations; Confirm micro-ingredients (white powders);
The Phoenix 5000's innovative sample handling ensure you scan more than 90% of the sample cup, compare to 25% with other NIR instruments.
Verify your levels are where they should be before they continue through the process
Confirm moisture and adjust to optimize drying
Confirm that fat coating is within spec
Optimizing Production with the Phoenix 5000